We work relentlessly,
produce, export.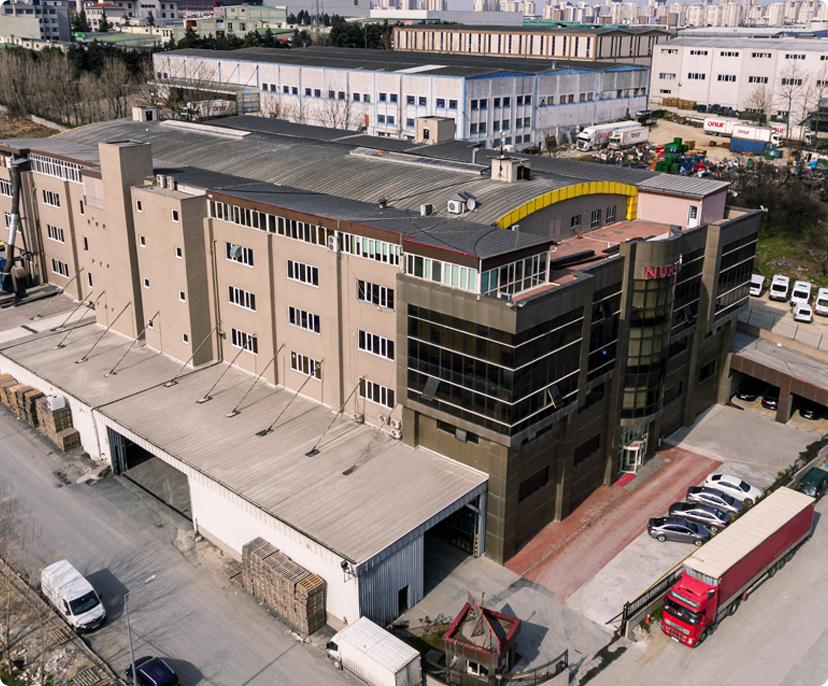 Established on an area of 17000 square meters, Nurhas Tekstil provides great employment both in the country and in the region.
Contact and Transportation Info
Raschel Knitting
Raschel fabric; is a type of fabric prepared by knitting method from polyester yarn. It is among the most preferred fabrics with its many different features and useful structure.
We present our polyester, nylon, etc. fabrics which we export abroad and produce for the companies we cooperate with domestically with different patterns, colors, and creations in accordance with the needs of our customers.
Main fabric types;
– Tracksuit Fabrics
– Mesh Fabrics
– Lacoste Fabrics
– Alkantra
– Jersey Fabrics
– Upholstery Fabrics
– Flag Fabrics
– Lining Fabrics
Circular Knitting
Knitted fabric is prepared by feeding the yarns singly or together and giving the yarns a loop form with the help of a needle or knitting team. This fabric is called knitted fabric. The raw fabric production capacity of our enterprise is 30 tons.
Main fabric types that can be made in circular knitting;
– Two Yarns
– Three Yarns
– Single Jersey
– Interlock
– Fleece
– Velvet
– Rib
– Camisole
– Lacoste
– Pique
– Jacquard
– Steel Knitting